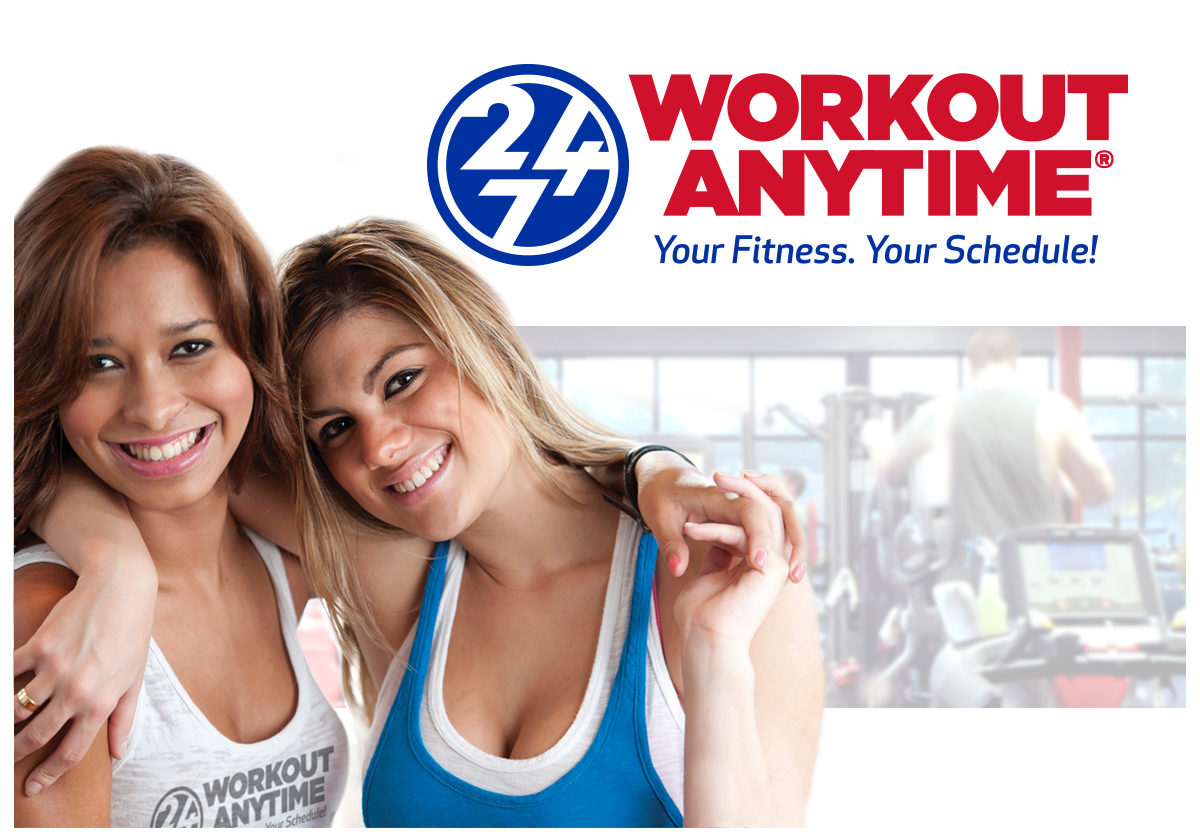 Competition in the world of fitness is incredibly high these days with new brands popping up around [literally] every corner. Workout Anytime (WOAT) knew it was time for a refresh of their identity and came to DesignCoup to refine their brand concept.
Through DesignCoup's Brand Workshop, Workout Anytime found out that their customer loved them for being a neighborhood club that was there for them 'when they wanted a safe and quick workout'. We kept what was true to their brand – open 24 hours, seven days a week. Workout Anytime challenged us to carry that brand message through all of their marketing materials. They asked us to help develop their club interiors, signage and exterior graphics for all of their new and existing franchises. Who could turn that down? It's a branding firm's dream project!
WOAT now has a new brand strategy to go along with the many upgraded messaging and marketing materials DesignCoup created, including an improved website, a new logo, outdoor billboards, window and wall graphics, in-club posters and banners, key cards and video.
We worked on both the B2B and B2C side; franchisees invited us to help them at their local clubs, and we developed an individual franchisee web portal. We also assisted WOAT with the franchising sales side of the business, designing sales presentations, tradeshow graphics, sales sheets, booth graphics and more.
The result? Workout Anytime is now able to flex its 'big guns' in the fitness segment, having become a nationally respected fitness brand. They have grown to over 100 locations since we started working with them, and club membership continues to increase.