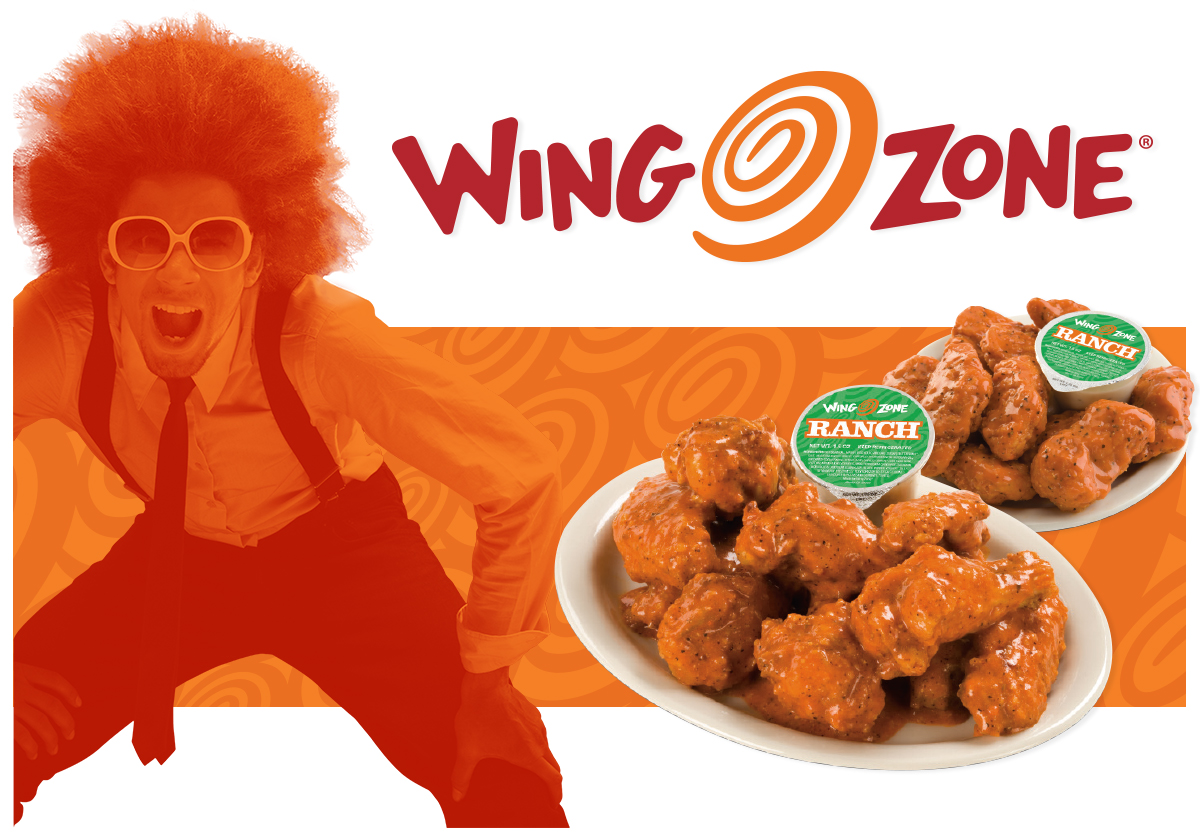 In 1991, two undergraduates at the University of Florida decided to do what any entrepreneurial college students would do when under the influence of the Male Midnight Munchies – develop a brand that could satisfy the cravings of their countless classmates. Wing Zone launched soon after and, over the last two decades, has grown in franchises, food offerings and flavor.
Solidifying themselves as a robust regional franchise, Wing Zone was ready to stretch beyond their prominent southeastern presence. But to become an internationally recognized brand, they needed to refocus their brand on a core concept. DesignCoup used its Brand Workshop to identify the brand attributes that resonate with Wing Zone's target customer. The core concept identified was FLAVOR!
DesignCoup charted a flavor-focused branding system that touched every element of Wing Zone's messaging, including:
A new tagline: What's Your Flavor?
A customer name: Flavorholics
A wing saucing process: Flavor Fuze
An annual flavor contest: Flavor Face-off
We displayed the message via:
In-store Wall Graphics
Food Photography
Digital Menu Boards
Print Menus
Direct Mail
Website
New Uniforms
Packaging
Flavor Logos
Social Media
DesignCoup also worked to boost franchising sales with trade show strategy, sales presentations, videos, sales sheets and booth graphics.
Results showed an overall improved culture/atmosphere for the brand. The Flavor concept and new branding jumpstarted new franchise sales both domestically and overseas. During testing in a few locations, sales exceeded expectations by 300%. Central America loves Wing Zone, and there are now seven restaurants in Panama, as well as a new presence in Dominican Republic, London, Saudi Arabia and Malaysia.