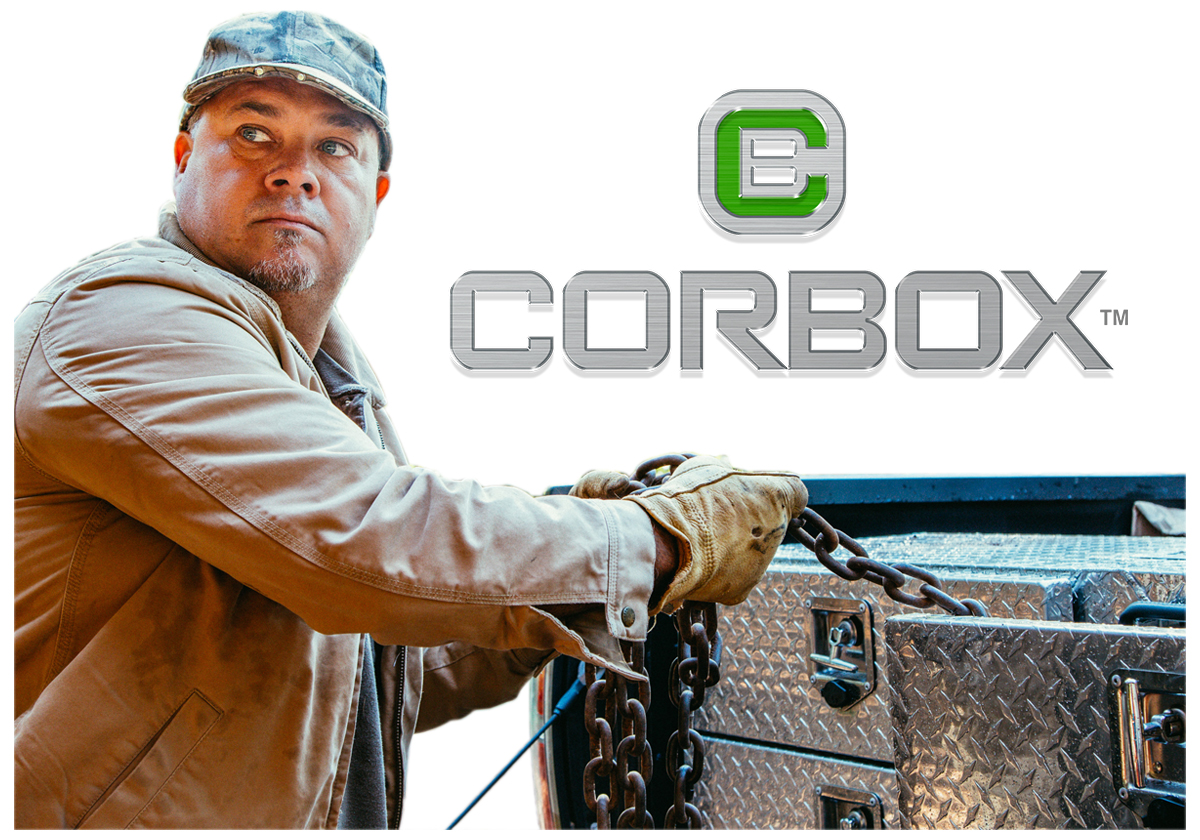 CorBox is a new company that manufactures, markets and sells concealable truck toolboxes in a segment that has not seen much innovation in recent years. When CorBox came to DesignCoup, they challenged us to develop the brand from the ground up in the B2C and B2B marketplace. We focused on the product development and even more on the customer's lifestyle use of this product.
Unlike traditional truck boxes that sit above the rails and don't allow for a bed cover or any type of concealment, CorBox sits below the rails at the tailgate, making it accessible, concealable and removable. CorBoxes have locking drawers and separate compartments for added security and organization.
CorBox tasked DesignCoup to promote them as a lifestyle brand and target all potential truck storage box users. Outdoor sports enthusiasts like hunters and fishermen, tailgaters and construction workers, benefit from CorBox's unique innovation.
DesignCoup devised a product name, logo, brand position, tagline and distinct mood and look for imagery. An eCommerce site with a solid SEO and content strategy was built for optimum visibility on search engines. We also directed and produced the sizzle reel and installation video, welcome brochure, packaging, website with online store, social media channels and product development. On the B2B sales side, DesignCoup planned the sales channel strategy, designing look books and sales pitch pages, swag and sales sheets.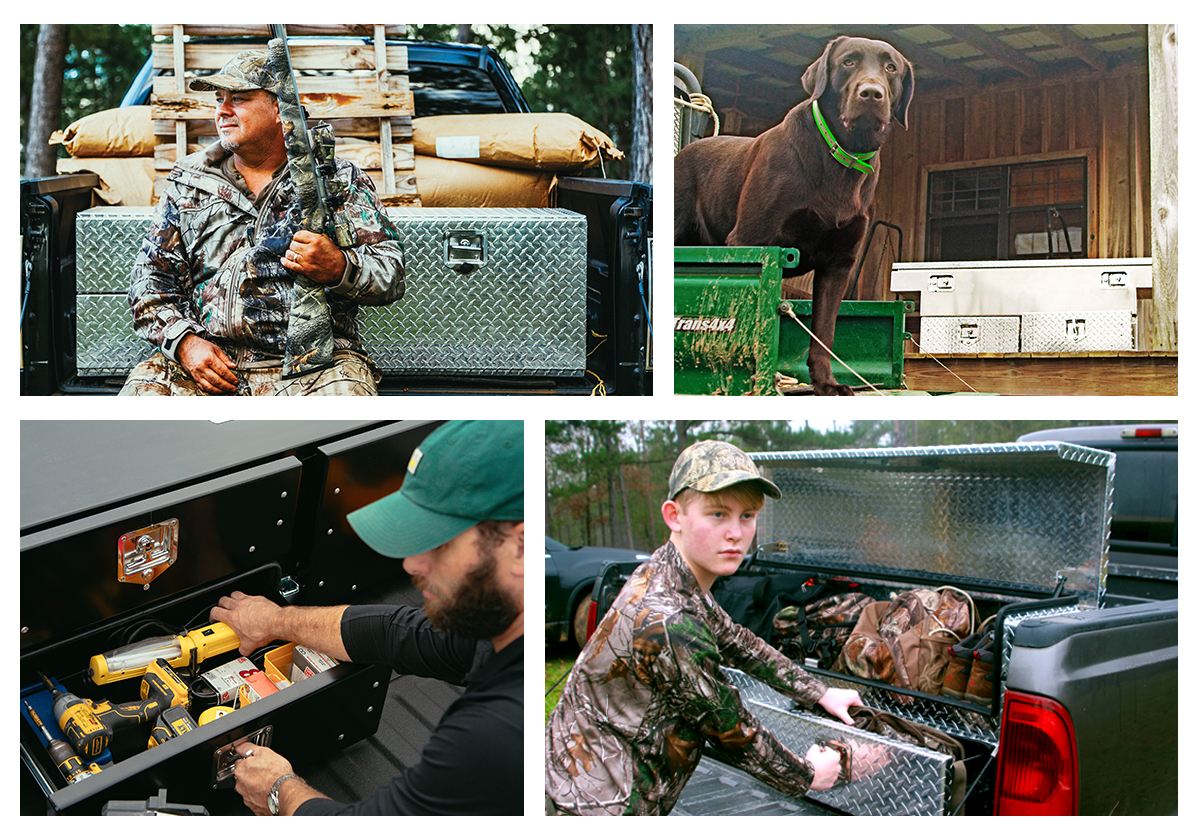 Locked and Loaded
Be ready for the field or water! The CorBox TITAN delivers organization where you need it – at the tailgate*. With its front-loading top, the TITAN offers more space convienence, and security than traditional boxes.
Taken To Task
Takes what you give it – for work or play! The CorBox TROVE brings a new level organization to your truck. With its all-drawer design, you can count on keeping your work tools or weekend gear secure, organized and dry.
Expand Your Horizons
Be open to more organization—at the cab or tailgate! The CorBox TRAVERSE takes traditional tool boxes below the rails – for more security and organization. With 2 drawers and top-loading compartment, the TRAVERSE makes room for large items while organizing your small gear.